Welcome to the website of the Huntsville Area Friends Meeting (Quakers) in Huntsville, AL. We are a small group of men, women, and children who meet each Sunday morning at 10AM for unprogrammed worship in the tradition of the Religious Society of Friends.
We welcome visitors and offer a programmed First Day School for children. We will have First Day School Activities for children of all ages on the following dates: Jan. 25, March 1, March 29, April 26, and May 31st. Childcare is available during every first day meeting.
We encourage you to learn more about our beliefs and practices by clicking on the links provided here. We are also happy to answer any questions you may have in person or via email. You can reach us at huntsvillefriends@gmail.com or (256) 604-0497.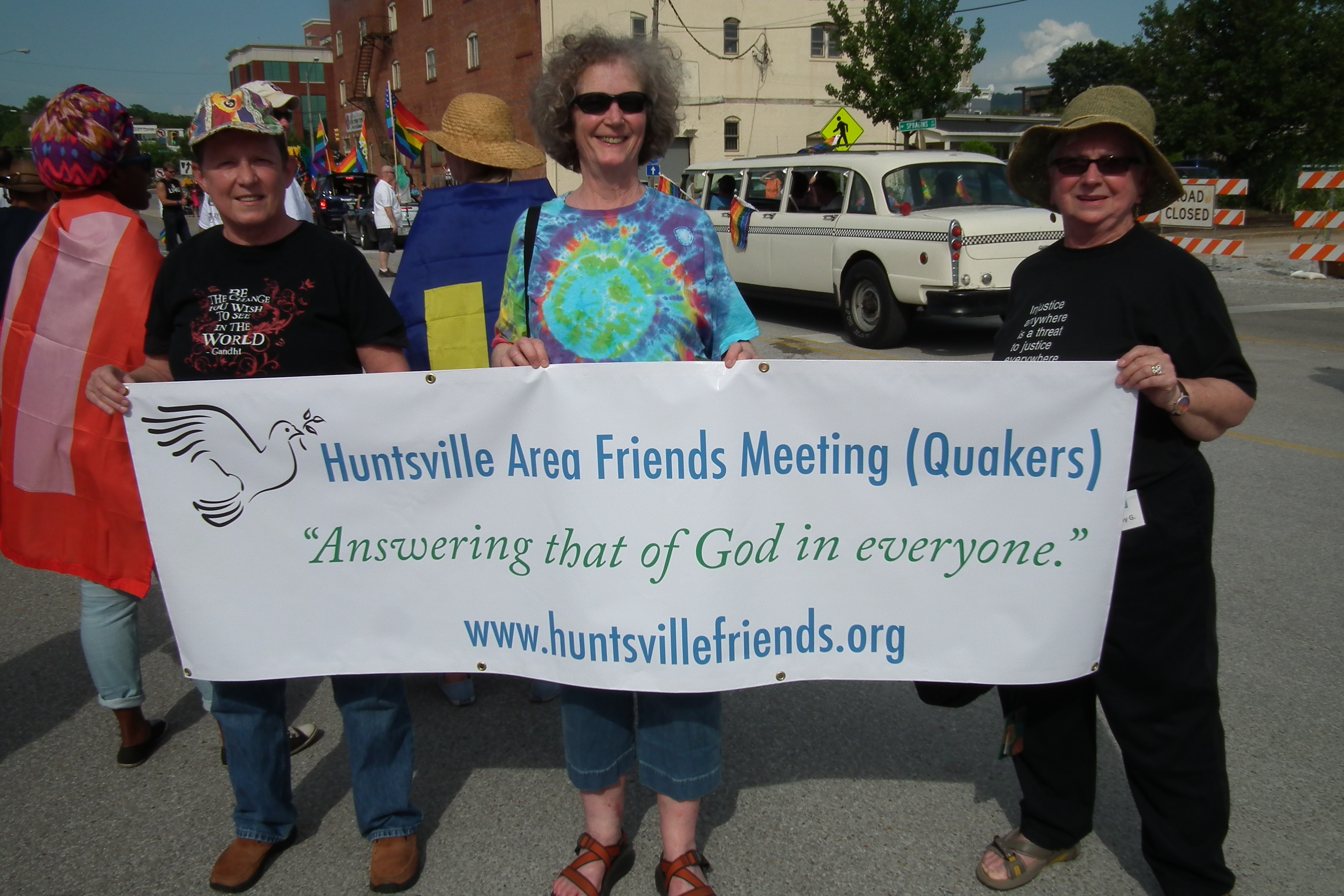 Friends Charlotte, Judy, and Susan at Rocket City Pride 2015